About Kim Parrish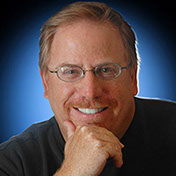 Although creativity and sound marketing can often go in different directions, Kim Parrish has been quite successful at keeping them both together. The combination has produced over 20 years of advertising results for clients like Arnold Palmer Golf Management, Coca-Cola® USA, Universal Studios Florida®, Amelia Island Plantation®, Red Lobster® Restaurants, Kennedy Space Center and the Orange County Convention Center. Parrish holds a degree in advertising design from the Art Institute of Fort Lauderdale, where he earned the school's distinguished Best Portfolio Award upon graduation. He began his career in Orlando under advertising veterans Peter Yesawich and Norm Sandhaus, where he was responsible for developing branding and collateral for the Mexico Board of Tourism and Red Lobster® Restaurants.
After 10 years of team management as an agency creative director, Kim started his own company in 1994. He currently serves clients as an advertising consultant responsible for creative strategy, brand management, and quality control for the Florida-based Kim Parrish Creative Services, Inc. The Orlando advertising boutique quickly earned a reputation for fast response and exceptional quality. KPCS advertising work has appeared in publications like National Geographic®, Southern Living® and Condé Nast Traveler®. The company served as a certified vendor of Harcourt School Publishers, and the firm's package design work has appeared on retail shelves in Sears®, JCPenney®, TJ Maxx® and Discovery Channel® Stores, as well as gift shops across the nation. KPCS has helped clients launch many new products, and the company's work has appeared in New York's International Toy Fair for the last five years. KPCS provides branding and image materials for companies of all sizes; from small businesses to global brands like Wal-Mart® and Automatic Data Processing.
Kim's illustration efforts have earned several awards, and in 1991 his artwork was selected for display in the Orange County Convention Center. Parrish has served as a judge for the American Advertising Federation's Addy Awards, and his advertising work has won many Addy and Angel Awards, the Orlando Area Advertising Federation's Ellis Award, and national awards for both print and outdoor—including The American Society of Association Executives Prima Award, and two Gold Awards from The Hospitality Services & Marketing Association. In 2005 and 2006, Kim was selected to serve as a judge for the University of Central Florida's Knight Images Advertising Awards, and he served as a judge for the Create Awards in 2008.
About Ben Parrish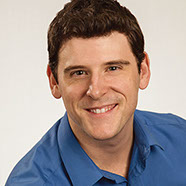 Ben Parrish is an accomplished marketing professional and graphic design specialist, having assisted KPCS with many projects for nearly a decade. Ben holds an advertising and marketing degree from IADT, graduating in 2010 with Cum Laude honors, also earning the Outstanding Senior Award and Distinguished Alumni Award.
Ben is a true creative resource, utilizing a keen eye for design and advanced software skills to develop responsive websites, manage massive print projects and beautiful identity packages for companies of all sizes. A gifted photographer with over seven years experience in marketing at Turner, Ben routinely designs and produces corporate presentations and business proposals valued at $100-300 million; including projects for NASA, JPMorgan Chase, Orlando International Airport, and Blue Origin. Ben was honored with the ABC Marketing Excellence Design Award in 2012, 2014 and 2015.
When he's not designing websites and building brands for KPCS clients, Ben is fulfilling his desire for travel, having already explored a wide range of destinations including Micronesia, France, Italy, Germany, the Pacific Northwest, and Machu Picchu in Peru.
​