How To Keep Your Website From Stagnating
Don't give your customers stale food!
By Kim Parrish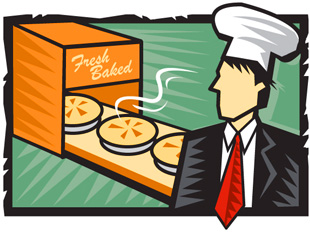 Industry experts suggest that one of the top 10 mistakes you can make with a company website is allowing it to go stagnant. Although most web design firms offer reasonable maintenance and update packages, we still see this happening year after year; companies simply fail to provide a dedicated stream of new information and updates, and as a result the image of those companies begins to suffer while their search engine results weaken. Generally, the main obstacle to a fresh site is simply a failure to task one employee with coordinating the effort.
No one likes stale food! Unlike print materials, the ideal website is never complete. The ideal website should be like a living organism; breathing, reflecting and moving alongside your company as it progresses. Some of our clients need weekly or even daily updates. Not every website needs to be updated each day or each week, but customers can tell when a site is stale and old. That's why at KPCS, we consider monthly website updates the absolute minimum for even small companies which are operating in a competitive environment.
When companies allow their sites to stagnate long enough, it begins to send a message. To the new customer, it says you have nothing new to offer them and your company is not progressing. To the returning customer, it says you haven't really done anything since they stopped by a year ago. These are not good messages! The sad thing is; most companies actually do develop new products and services on a regular basis, most companies actually do sponsor events and are an important part of their community—but in many cases they simply fail to communicate those things online and use them to embellish their brands.
Regular updates and additions to your site can help maintain a positive, fresh image for your company or brand and improve your search engine results, and we encourage clients to develop a structured schedule for feeding their sites, including...
At Kim Parrish Creative in Orlando, in addition to developing new website design, we offer reasonable site maintenance, search engine optimization (SEO) and update packages that can assist you in avoiding site stagnation. We regularly assist clients with writing news releases, developing corporate announcements, new photography and content management; so if your online presence is "stuck in a rut," just give us a call.
Kim Parrish is an award-winning creative consultant, his Orlando advertising firm develops cohesive branding, campaigns, website solutions and SEO, print collateral, and package design for a wide spectrum of companies—from small start-up firms to global brands like Wal-Mart® and NBC/Universal®.
Copyright 2009-2015 Kim Parrish Creative Services, Inc. « Back to Branding Blog