Search Engine Optimization And Your Business
Start using ongoing SEO to improve traffic to your website
By Kim Parrish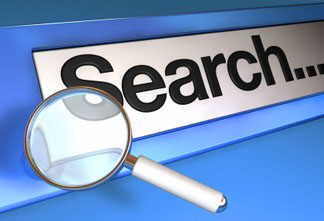 It's no secret that traditional methods of search are drying up.
According to a Borell Associates report, the Yellow Pages industry will lose 39% of its in annual revenue over the next five years. Back in 2007, Bill Gates was already predicting that Yellow Pages usage amongst people under age 50 would soon drop to near zero. Why? Because "search" has been redefined via the search engines of the internet! And forget about computers—today's smart mobile devices are now making the "search" for information, products and services as easy as speaking into your phone. As Judy Garland once told Toto—we're not in Kansas anymore.
What is SEO?
Search engine optimization (SEO) is the dedicated, ongoing effort of improving the volume and quality of traffic to a web site from search engines like Google, using "organic" or "natural" (un-paid) search results. Obviously, the better position a site attains in the organic search results list, the more visitors it will receive from the search engine. Certainly there is a place for pay-per-click programs, but there is also evidence suggesting that organic results are more trusted than paid, or forced inclusion. Search analytics have proven that for every click on a paid search result, the organic results generate 8.5 clicks! Going back to 2005, JupiterResearch found that 87 percent of commercial traffic online originates with organic search. Meanwhile, for whatever reason, some reports indicate that paid search traffic (pay-per-click, sponsored links, etc.) has seen a marked decline over the past year while getting more costly. The trends and statistics may vary with our economy, but most experts agree that your company needs to be in the organic results when possible, and a solid SEO strategy will improve your presence in the natural search.
Wake up, people!
What good is a website that is never seen? Search engine optimization is nothing new; content providers have been optimizing sites for search engines since the mid-90s, when the first search engines began busily cataloging the early branches of what has grown into the leviathan we now know as the Web. Nowadays, according to Forrester Research; 81% of internet users find their desired destination through a search engine. At KPCS, we are handling more SEO services than ever, but I am still surprised at how few of the business owners I speak with today really understand how vital and cost-effective SEO can be at gaining traffic for their websites and boosting their web presence. Sometimes I wish I could shake business leaders and marketers, and tell them, "wake up!—this is really effective!"
Look for the white hats
A brief word of warning; SEO needs to be handled properly. There are pitfalls in this jungle, which can damage your online presence. The industry has divided SEO as either "white hat" or "black hat" SEO. Generally, white hat techniques take more time and will produce straightforward results that last longer, whereas black hat methods try to trick the search engines using deception (like hidden text for example); and may eventually lead to sites being temporarily or permanently banned, once the search engines determine what they are doing. A knowledgeable, experienced SEO team can help you avoid these problems.
Successful SEO requires an ongoing effort
According to the 2009 publication Small Business Marketing 101, "SEO requires ongoing effort... the effects of web promotion diminish over time so you really should get someone on board who can keep a constant eye on your website's performance." As we have written previously on this blog, the ideal website is never complete. Your website should be like a living organism; moving side-by-side with your company as it progresses and changes. As your products, services and competitors change, your SEO strategy needs to evolve too. SEO is only one key to your page rank; be sure to read our Branding Blog article on how to avoid website stagnation.
Are you one of many business owners with a non-optimized website that is never being seen? The response to our KPCS search engine optimization services has been phenomenal, and we are now doing more of it than ever before. So wake up—and start thinking about SEO as a very real and vital part of your online marketing!
Kim Parrish is an award-winning creative consultant, his Orlando advertising firm develops cohesive branding, campaigns, website solutions and SEO, print collateral, and package design for a wide spectrum of companies—from small start-up firms to global brands like Wal-Mart® and NBC/Universal®.
Copyright 2009-2015 Kim Parrish Creative Services, Inc. « Back to Branding Blog