Trademarks Mean Business
The importance of brand to your product or service
By Kim Parrish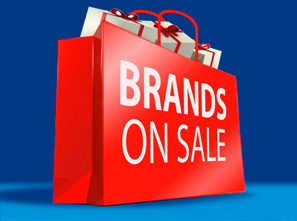 Just a few days before announcing its massive new expansion to its Orlando park, Disney announced it agreed to purchase Marvel for $4 billion in 2009. That's 4 billion with a "b"—for the comic book company that sputtered into bankruptcy in 1996! Kim Parrish Creative Services has produced a fair amount of work for many of the largest Florida theme parks including Disney and others associated with Marvel, and I can tell you this caught many industry insiders by surprise—it also underscored the importance and value of branding.
Emotional branding matters
According to Chris Zook's article posted on Harvard Business Publishing, Marvel's successful turnaround was due not to grabbing new technology, but rather a reapplication of the strongest assets in the company's historic core—including its brand. The health of your brand is often reflected in how people feel emotionally about your product or service. Even after many years, $4 billion says people still feel good about what Marvel brings to market.
What's in a name?
For many years, clients have come to us with identity related projects; and one of the first things we always counsel them about is the importance of brand to their product or service, along with a few of the basics. We will usually begin by asking them if they have a trademark on their name, and I'm often surprised by the replies. I might ask them, "Before we begin your project let me clarify something; do you own the name you are using?" I can usually tell by the looks I get in the meeting if they have done little or no research into their product name or even their business name—yet here they are—prepared to spend thousands on a new image effort.
Trademarks mean business
If you are a startup company looking to develop a new image, or seeking to refresh an old identity with big strides in new branding, brochures or website design, it may be a good time for you to have a trademark review. It's also good to consider your product and company names carefully; you may want to sell your brand down the road—or like Marvel you may want to sell the entire company—and there are a tangle of legal issues that can easily arise. Recently we saw one of the oldest names in American security change its brand; when Brinks Home Security became Broadview. This was no simple matter; in fact the company took careful steps to ensure the brand resonated with suppliers, partners, customers, and other external audiences.
Do your customers identify with your brand the way they should? You don't need an expensive agency to figure it out; Kim Parrish Creative Services has over 20 years of experience in developing strong consumer and B2B branding; if you need help with your efforts just give us a call.
Kim Parrish is an award-winning creative consultant, his Orlando advertising firm develops cohesive branding, campaigns, website solutions and SEO, print collateral, and package design for a wide spectrum of companies—from small start-up firms to global brands like Wal-Mart® and NBC/Universal®.
Copyright 2009-2015 Kim Parrish Creative Services, Inc. « Back to Branding Blog